2019 Oakbrook Badminton Club Tournament Results
Well, it was another great club tournament this year, which was held on Tuesday 19th March.
There were a lot of close games, and good spirits all round.
Without further ado, here were the final results:
1st Place Overall and 1st Lady – Nicola Connell
2nd Place Lady – Joan Hadfield
3rd Place Lady – Amirah Abkari
1st Place Man – James Tipping
2nd Place Man – Bin Hu
3rd Place Man – Pat Wichert
Wooden Spoon – Mike McDonnell
Full results can be seen below: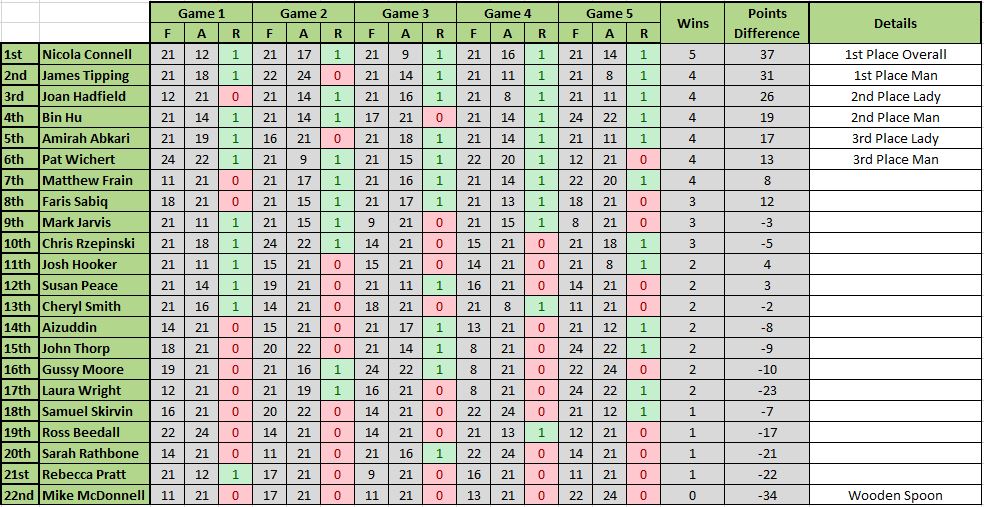 Thank you to all those that attended and made it such a great night!
Cheers,
Tom
One Response to 2019 Oakbrook Badminton Club Tournament Results